Sports Figures Who Would Make the Most Interesting Politicians
Sports Figures Who Would Make the Most Interesting Politicians
Former Auburn head football coach Tommy Tuberville is in a run-off election for the Republican nomination for US Senate, hoping to defeat Democratic incumbent Doug Jones in November. But I'm not going to talk about politics. I was only interested in the Alabama Senate primary because it features a former football coach in Tuberville. Would Tommy Tuberville make a good senator? I won't answer that. Would Tommy Tuberville be an entertaining senator? Just watch his victory speech after qualifying for the run-off.
I'll admit that I thought it was a little weird when I first read that Tuberville was running for senator. But I've been convinced that we need more sports figures running for office. All of those businesspeople, lawyers, and career politicians are boring. So I put together a list of ten people in sports who would make the most interesting politicians. I'll break down what makes them so interesting, what office they would run for, and their chances of winning.
Before I get into the list, there are a couple of points I need to emphasize. First, I don't know if any of these people have actually considered running for office. It's possible that some of them have thought about entering politics someday, but that's not relevant to this list. And second, this list is not about whether these people would be good politicians, because some of them would certainly be terrible. This is just my ranking of sports figures who I personally think would be the most interesting politicians, regardless of their political positions. Let's get into the list.
10. Larry Bird
One of the greatest basketball players of all time, Bird is an icon in his home state of Indiana. He never played for the Pacers, but he was successful with the team as both a head coach and as President of Basketball Operations. In fact, he's the only person to have won MVP, Coach of the Year, and Executive of the Year in the NBA. I don't know anything about his political beliefs, but he's smart enough that I'm sure he'd do a good job. And he'd definitely attract a lot of support if he ran in Indiana.
Office: Governor of Indiana
Chance of winning: High
9. Theo Epstein
You can bet that the analytically-minded President of Baseball Operations of the Cubs could solve any challenge he's faced with. After all, he ended the two greatest curses in North American sports history. He can probably calculate exactly how much Bernie Sanders' health care plan would cost. Trade negotiations with China? You know he'd come out ahead in those. I don't think there's a single person on this list I'd trust more with foreign policy or economic matters. Name recognition outside of baseball might be a problem though.
Office: Senator, eventually President
Chance of winning: Medium
8. Marlins Man
I'd love to see Marlins Man try running for office in his bright orange Marlins jersey. Could he debate his opponent while wearing his signature outfit? And what if he wins? Would his preferred attire be deemed unsuitable for an elected official, forcing him to resign? These are questions we may never know the answer to.
Office: Mayor of Miami
Chances of winning: Unknown
7. Steve Kerr
One of the most passionate coaches in the NBA, Kerr is never afraid to speak his mind. Sometimes to his detriment—he gets called for a lot of technical fouls—but that doesn't matter for this list. Few people can match his energy when he's at full health. Just imagine how energetic a campaign rally of his would be. He'd sure be able to hype up a crowd of supporters.
Office: Senator
Chance of winning: Medium
6. Rob Manfred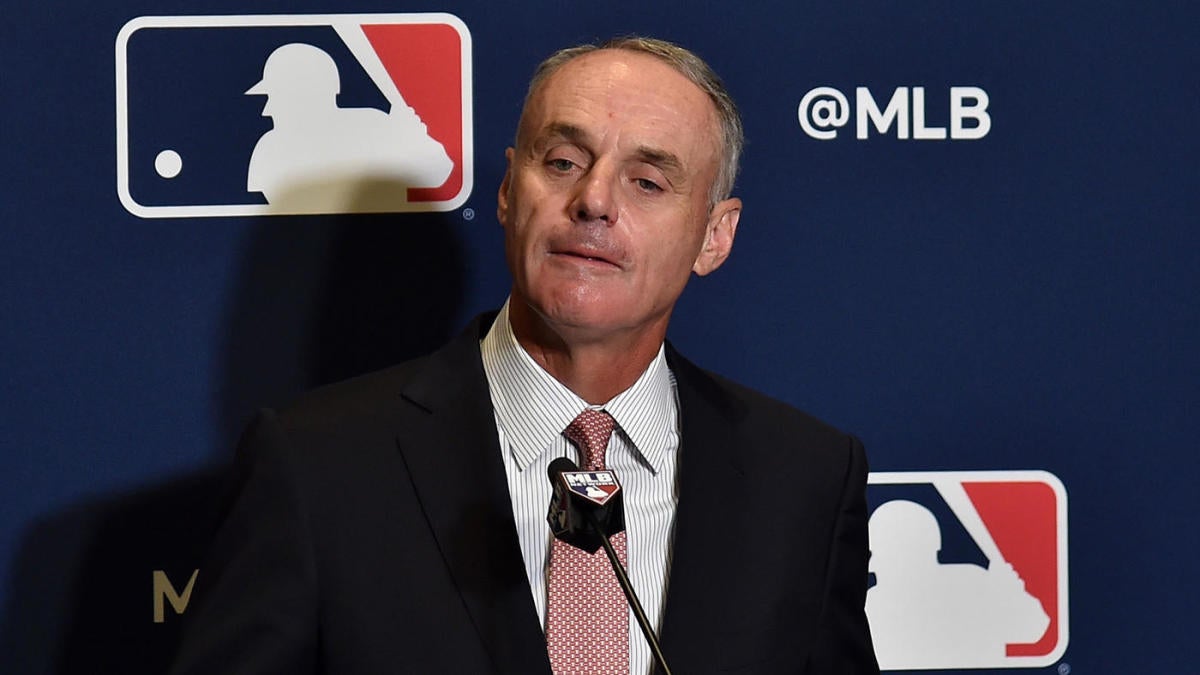 Everyone hates Rob Manfred. Players hate him, fans hate him, even Bernie Sanders hates him. And that's exactly why he'd be such an interesting politician. He'd get absolutely nowhere, but he seems like the kind of guy who would stick in the race no matter how hopeless. I'd be very intrigued to see what ridiculous policy ideas he'd come up with. Increasing the number of states to 70 for no reason at all? Sounds like a good idea to Manfred. He'll fail to justify all his nonsensical ideas and then wonder why nobody supports him.
Office: President
Chance of winning: LMAO
5. Megan Rapinoe
She's already gotten the president to hate her and she hasn't even entered politics yet. Rapinoe has gotten a lot of attention from the media for her refusal to visit the White House and push for equal pay for the national women's soccer team. Sports Illustrated named her the sportsperson of the year for 2019. What if Rapinoe was in Congress? She'd always be in the news, dominating headlines. In Washington state, she could probably get elected very easily.
Office: House of Representatives
Chance of winning: High
4. LaVar Ball
Democrats and Republicans better watch out, because a big new party is about to enter American politics. Not just a big party, but a Big Baller Party. LaVar Ball will take on the established parties and run for president. What's his plan to get elected? He'll speak it into existence, of course! It doesn't matter if he has any policy ideas. His attacks on other candidates and outlandish claims about himself would be pure gold.
Office: President
Chance of winning: Less than the chance of him beating Michael Jordan one-on-one
3. Dabo Swinney
If you're looking for the next Tommy Tuberville, Dabo Swinney is your best bet. Another football coach in the Deep South, but even more successful. Tuberville didn't win a national championship at Auburn, while Swinney already has two to his name. He could probably get elected without saying anything about policy because of how dominant he's made Clemson. Giving speeches like Tuberville would be the cherry on top.
Office: Senator
Chance of winning: High
2. LeBron James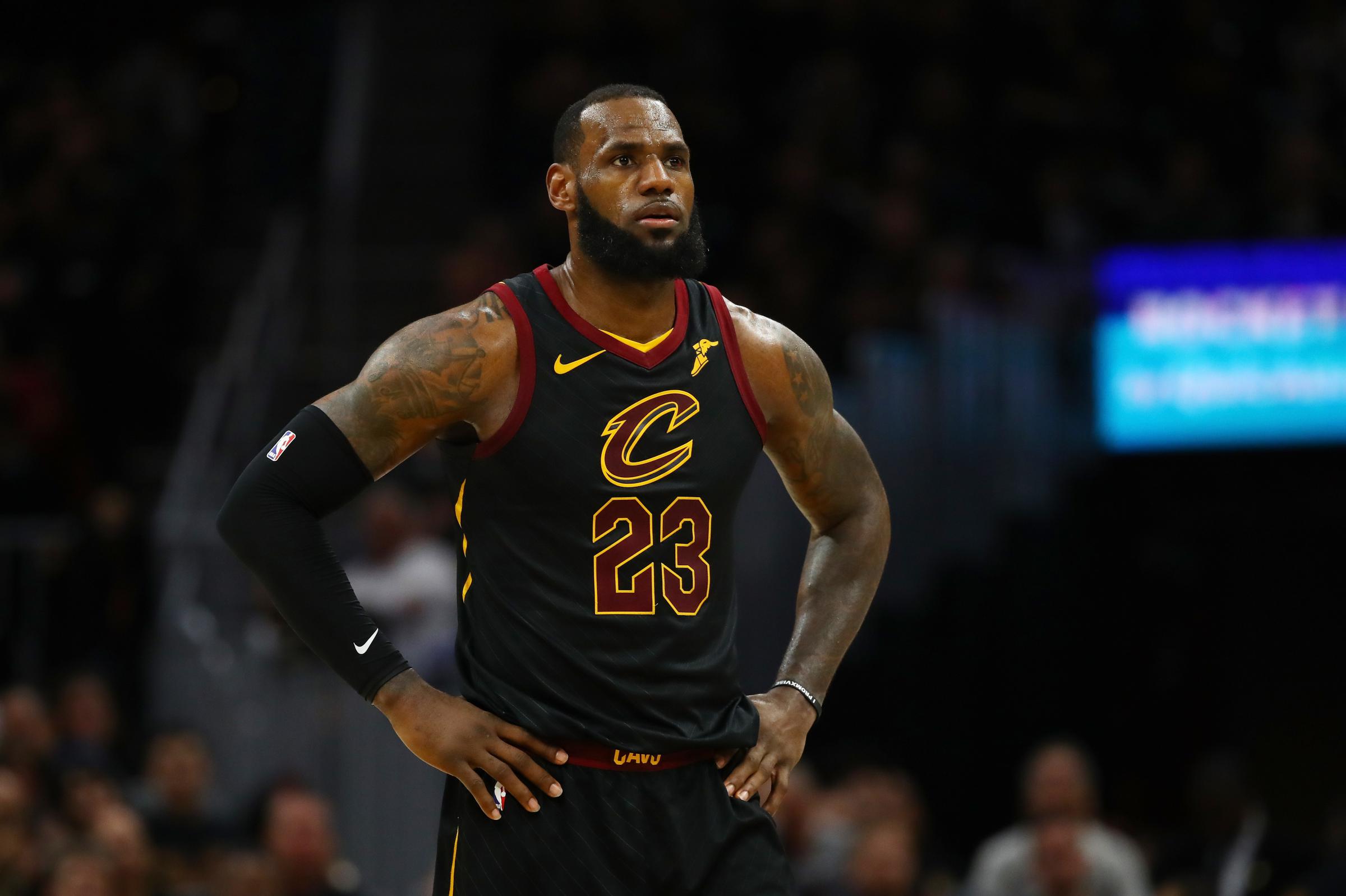 Why did I choose a picture of LeBron in a Cleveland uniform? Well, where else would he run for office? Everything about Larry Bird applies here, and to an ever greater degree. He's greatest player of this generation, a hometown hero who ended Cleveland's title drought of over 50 years. He's a smart businessman, and very passionate about politics. There really isn't much more you could ask for. Oh yeah, he also called Donald Trump a bum. Let's have him go after more politicians like that.
Office: House of Representatives, from a district in Northeast Ohio
Chance of winning: 100%
And finally, the greatest of them all…
1. Stephen A. Smith
Stephen A. Smith. Man, legend, myth. The greatest sports commentator on television right now. You can never have a boring show with Stephen A. Smith on. In case you were wondering, he does talk about politics on television sometimes. And it is just as entertaining as when he talks about sports. Everyone would enjoy seeing Stephen A. in a political debate, telling his opponents to be drug tested and using his classic lines.
Picture Stephen A. Smith in the first primary debate. "Mr. Smith, do you believe that marijuana should be legalized in the United States?"
He answers, "You already know what I have to say about this. America needs to stay off the WEEEEEEEEEEEEEEEE-DUH."
Tell me who wouldn't want to see that.
Office: President
Chance of winning: Who cares?